Solar Charge Controller

SolarAmp BG
/
SolarAmp B
/
SolarAmp B Auto Night Detection
/
SolarAmp B For Lithium Battery
/
SolarAmp mini
/
DPLS-10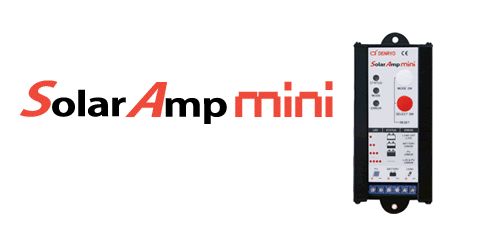 NEW Up to 8.5A
NEW Reverse polarity protection
Night Light Control And Selectable Timers
Early Start Lighting Function
Unique Rate Timer
Self-Consumption Current Only 1mA
High Reliable Design From Japan
New Vertical Style Controller
Night Light Control and Selectable Timer
1. Normal Timer
Load ON 6, 8, 10, 12 or 14 hours of night time.

2. Dusk to Dawn
Load ON from dusk to dawn.

3. Rate Timer
The light is lighting only at the set rate, 40, 50, 60, 70 or 80% of night time. The setting does not have to be reset again even the night-time changes.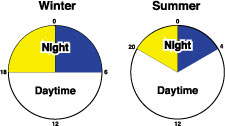 4. Night Light OFF
Load is always on.


| Mode | Selectable Timer |
| --- | --- |
| Normal Timer | 6,8,10,12,14 hours of Night Time |
| Dusk to Dawn | Load ON from Dusk to Dawn |
| Rate Timer | 40, 50, 60, 70 , 80% of Night Time |
| Night light OFF | Load is always ON |
Early Start Lighting Function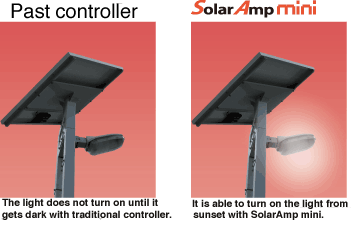 Self-Consumption Current Less Than 1mA
In the off-grid system, any power consumption should be the less the better. Because the commercial power is not available in off-grid systems, the electricity generated by solar is so precious. One of the advantages SolarAmp mini has is that its self-consumption is less than 1mA. With low self-consumption, SolarAmp mini leads the systems to be stabler and longer. The more controllers you use, the more merits you can achieve.
Model

SA-MN05-8

System Voltage

12V

MAX Input Voltage

25Vdc

Solar Input Current

8.5A

Load Current

8.5A

Charging Method

PWM

Charging Voltage

Sealed : 14.1Vdc / Flooded : 14.4Vdc
AGM : 14.3Vdc / Gel : 14.0Vdc

Load Disconnect

11.5Vdc

Load Reconnect

12.5Vdc

Battery Types

AGM, Sealed, Flooded, Gel

Ambient Temperature Range

-20~60℃

Temperature Compensation

-30mV/℃

Self-Consumption Current

1mA

Dimensions

20×50×120(mm)

Weight

105g
◆The specifications are subject to change without notice.